Chloe Green
ctgreen @ berkeley.edu
Chloe graduated from UC Davis, where she earned highest honors in Psychology. Her recent research includes an investigation of how computerized cognitive training influences children's ability to pay attention in academic situations. She is interested in integrating insights regarding brain functioning with insights into behavior. She hopes to eventually design her own research on enhancing intellectual capability in children and adults with learning disabilities and age-related cognitive decline.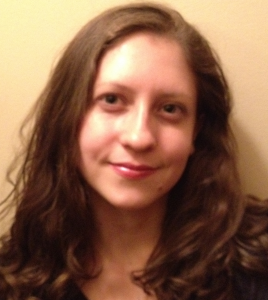 Belén Guerra-Carrillo
belyguerra @ berkeley.edu
Belén is a first year graduate student in Psychology and an NSF fellow. She is interested in the malleability of different cognitive skills and the associated neural changes following training. She seeks to use cognitive training programs to help improve academic achievement in low-performing students and to identify the distinct aspects of each program.
Lisa (Elizabeth) Johnson
eljohnson @ berkeley.edu
Lisa holds a bachelor's degree with honors from the University of Chicago (BA Psychology, 2009). Her research explores the neurocognitive mechanisms of relational processing—how we put the pieces together in problem solving and episodic memory. In addition to addressing basic issues in cognition, she hopes to promote cognitive diversity in practices related to education, innovation, and justice.
Anna Luerssen
anna.luerssen @ gmail.com
Anna is a 5th year graduate student in the Psychology Department. She is interested in studying the basic processes, manifestations, and neural correlates of self regulation in adult romantic relationships and in children. Toward this end, she is currently collaborating with the Bunge lab on a project examining delay of gratification in 5-8 year olds.
Alison Miller Singley
atms @ berkeley.edu
Alison is a 2nd year Psychology graduate student and Fellow in Research in Cognition and Mathematics Education. She is interested in the effect of training on brain structure and function, and is working with both the Education Department and Silvia Bunge to investigate how reasoning training affects math performance.
Zdena Op de Macks
zaopdemacks @ berkeley.edu
Zdena arrived in Berkeley from the Netherlands in August 2010 to become a graduate student in Psychology. While her interests are in brain development during adolescence, she is especially fascinated by the effect of pubertal hormones, like testosterone and estrogen, on adolescent brains and behavior. Her research project, in collaboration with Silvia Bunge and Ron Dahl (Department of Public Health) focuses on the relationship between pubertal hormones and the way brains process reward in the context of risky decision-making.